When i was 15, i bought my first car. a 1994 eagle vision. $2200. no-so-good shape. this thing got me through my "rough stage" when i first got my license. i had two major accidents, one was my fault, the other i was not. in both cases, the other cars involved were totaled. my car? eh, the bumper bent a little.
between crashes, i drove irresponsibly,i even took this thing "offroad" a couple times and once got the front end up in the air, and when it fell, the whole front end bent up. re-routed a hose and used the sledge, it was fine.
the point is, this thing was built to last. unfortunatly, time passes, and better cars come along. i sold it to my brother, and shortly after the family decided it was a heath hazard, so off to the junkyard it went, right? BUT WAIT!!! we cant just let this lagacy rust away unknown to the world. what we needed was a tribute.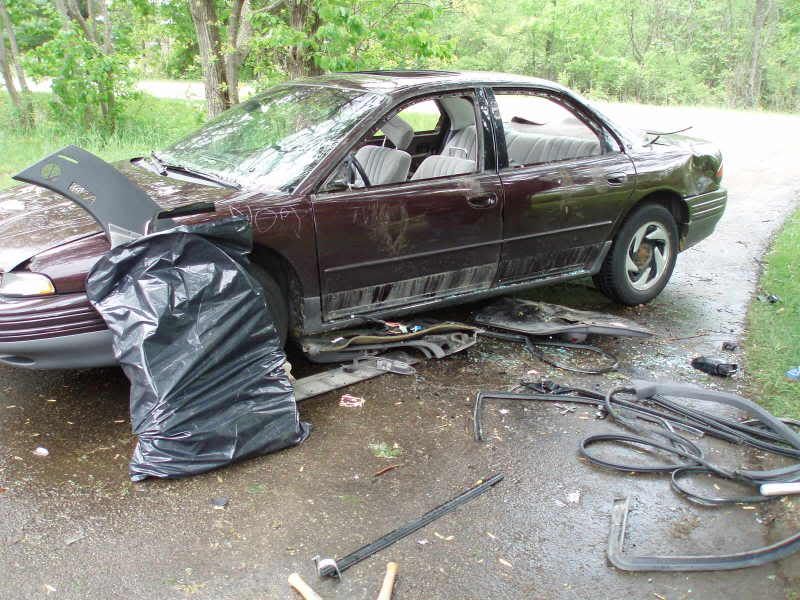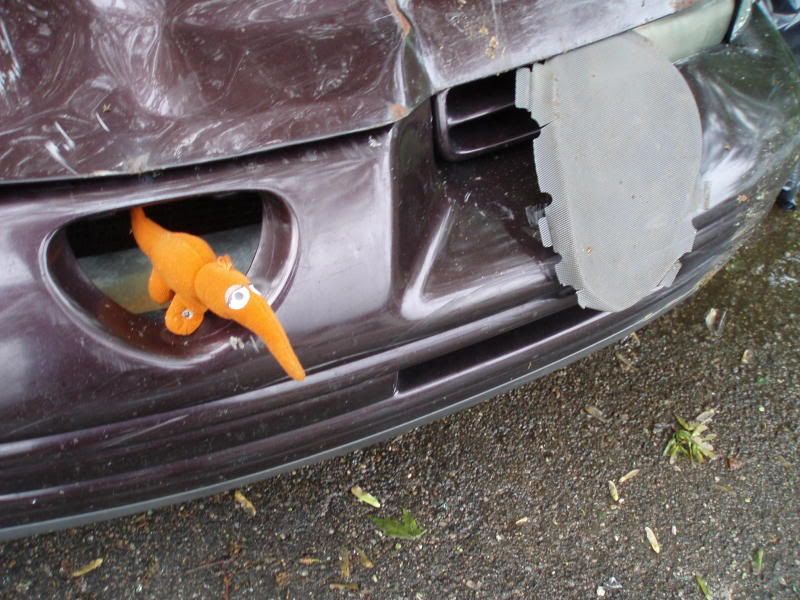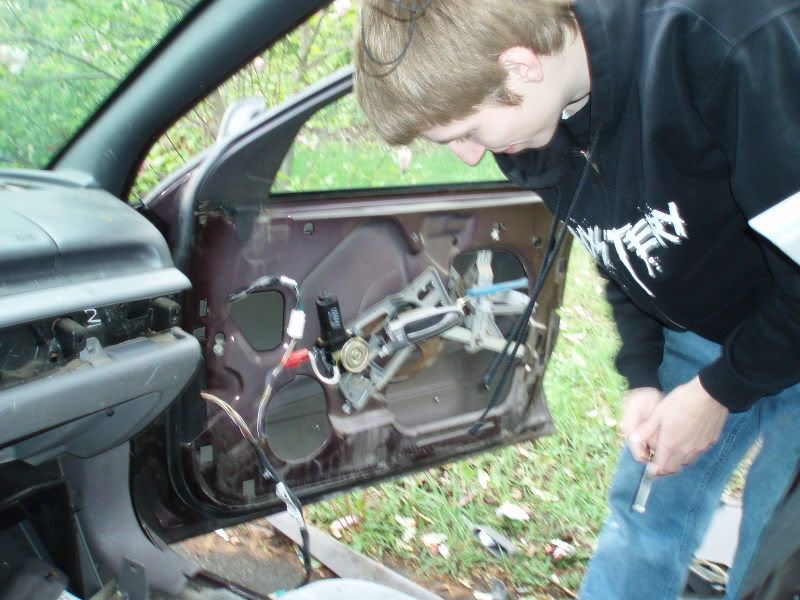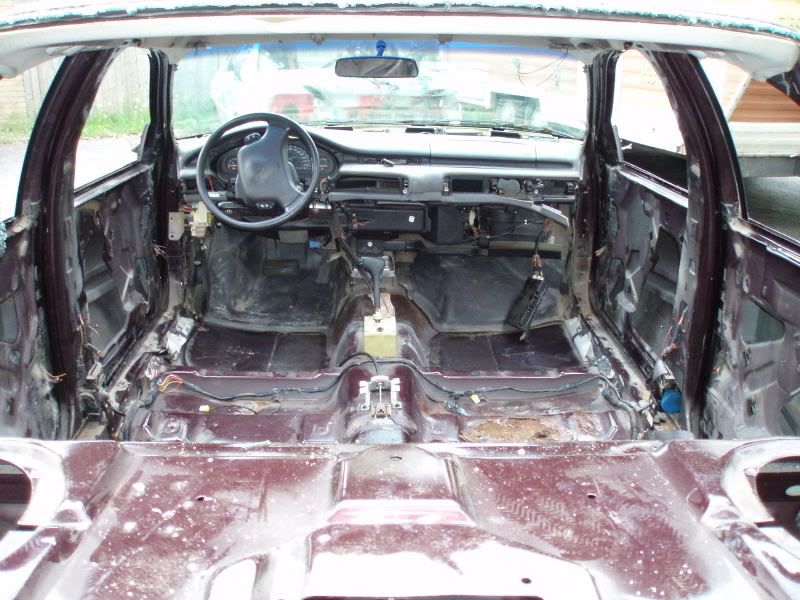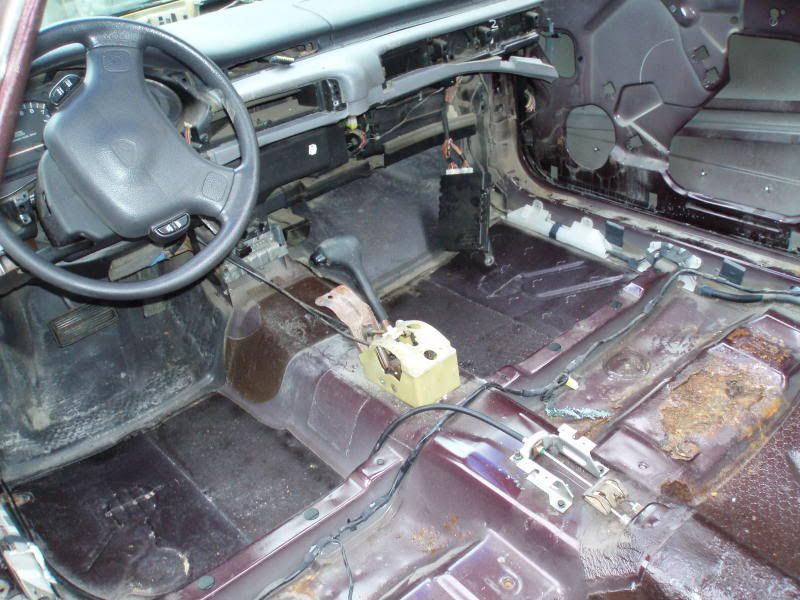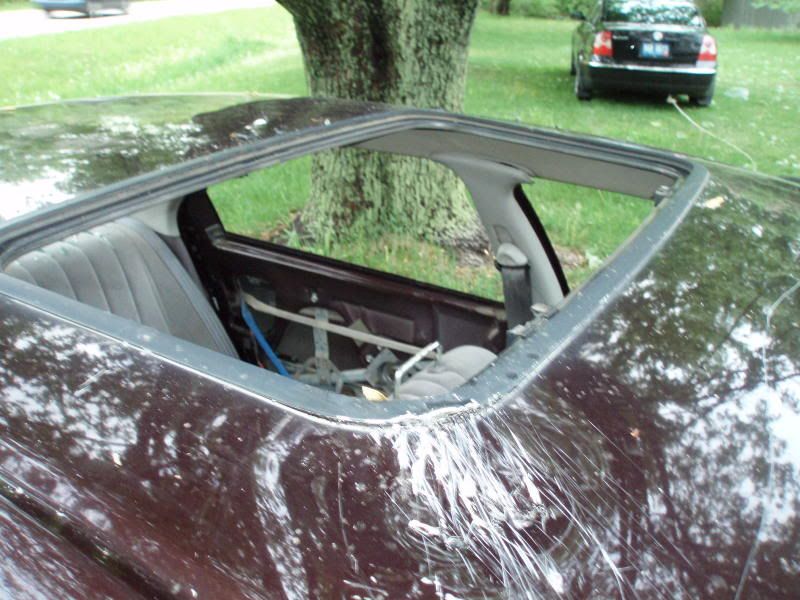 a little paint...