Gentlemen and antigentlemen, I require your advice.
I'm currently hunting for a new cell carrier. I'm also insistent that that carrier be budget-as-fuck. To make things more helpful, I have narrowed down the type of phone I'd like - looking at the Samsung Galaxy S3 (S4 would be nice, but can't hack the price).
With the recent T-Mobile and MetroPCS merger, now seems like a pretty good time to get in with MetroPCS - especially since they're awfully cheap. Metro currently has a quite-small CDMA network, and T-Mobile will be phasing out that network come 2015 in favor of their GSM network. Over the course of the next two years, Metro GSM customers will see increasing network sizes... at least, that's how I understand it. The CDMA customers will notice no difference until two years (though the reps assure me there is nothing to worry about).
As a plus, Metro currently has a 'bring your own phone' deal, where any GSM-capable (UNLOCKED) phone can be slapped with a SIM card and added to their network. Caveat: it's currently only available in four cities. I don't live in one of the four... though the gentleman on the phone assures me that I can still do it in LA.
However:
I am an idiot. I can build a computer, crunch numbers, and acquire a fiance, but my knowledge of cell networks could fill a very, very small container.
Half full.
This is where you come in, ladies and nonladies of Icrontic. As I see it, I have a few options:
1. Buy the MetroPCS CDMA version of the S3 (SCH-R530).
PROS: Guaranteed to work with the Metro network. Company may offer incentives to buy GSM phones in the future as CDMA is phased out. Supports 4GLTE.
CONS: Will not work in Europe (and yes, I'm planning to go in the semi-near future). Metro's CDMA network is very limited. Network will not grow.
2. Buy a secondhand T-Mobile version of the S3 (SGH-T999), get it unlocked, hand it over to Metro.
PROS: GSM capable. Can use phone with european SIM (I THINK). Network will grow.
CONS: Network barely available (?) right now. The SGH-T999 doesn't support 4GLTE, has shittier network speed than other S3s. Not sure how to unlock.
3. Buy a secondhand ATT version of the S3 (SGH-I747), get it unlocked, hand it over to Metro.
PROS: Same as 2, plus this phone does support 4GLTE.
CONS: Network barely available (?) right now. Not sure how to unlock.
4. Buy the international version of the S3 (GT-I9305), hand it over to Metro.
PROS: awesome fucking phone. Network will grow.
CONS: May not work in the US (is there a band mismatch? I don't know these things). Network barely available (?) right now. Also,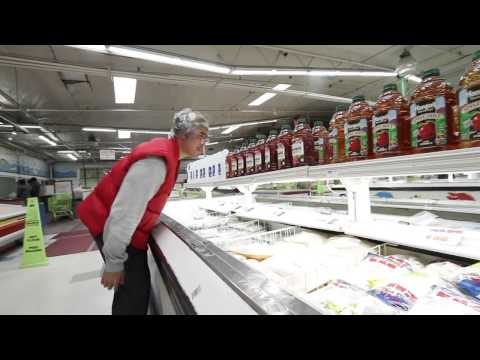 Now, I don't even know if these pros and cons lists are RIGHT. I could be COMPLETELY wrong - maybe the ATT version of the phone straight up won't work. Maybe the international version screams out here, and everything is awesome. Maybe the T999 doesn't actually suck.
Professional opinions, chaps: WAT DO? CDMA or GSM? Go for scary unlock-oh-god-will-this-even-work or safe CDMA and gamble on later company incentives?
HALP
tl;dr
Should I go with a guaranteed-to-work CDMA phone on a moderately sized network, or risk trying to unlock a GSM phone to a small-ass network that should grow to be huge in the span of two years? Also, if the latter, which version and how I do?