MLP: FiM discussion thread
Welcome to the My Little Pony: Friendship is Magic discussion thread!
All discussions for the best show in the history of shows will go here. The
Images with overloads of ponies
thread will become an image-centric thread. Furthermore, IC Pony Streams (ICPS) scheduling and discussion will soon have its own thread, to make tracking of those even easier. This will hopefully make things easier to follow.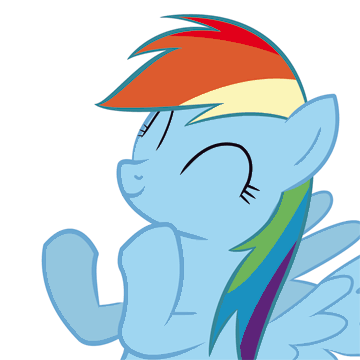 Anyways, we join our regularly scheduled programming already in progress:
******************************************************************************
My little experiment is working.

Remember when I made that 30 seconds of Squee video a month or so back? The community has discovered it, and it's growing exponentially. I checked it right before going to bed last night, and this morning I found it had gained 700+ views overnight. It's surging popularity has prompted YouTube to ask if I want to monetize the video. This is hilarious.

Oh hey, now over 75 thousand views and climbing.
http://www.youtube.com/watch?v=xVkmH-EkYqM