Something I DIDN'T Want to See in My WC'ed System!
jedihobbit
Central Virginia, USA
Haven't gotten around to sharing my water cooled build with y'all yet or this update........however will show you the
DARK
side of trying! :hair:
Currenty have a water cooled mATX system (DreamCatcher) that has been running almost a year. However due to testing domestic tranquility I've upgraded Kermit to an AM3 system so its parts have gone into DC, however ran into a bit of bad luck with the BFG GTX 280 H2OC that I also picked up.
Will do a "proper" worklog in a wee bit, but here's what I didn't want to see! :eek3: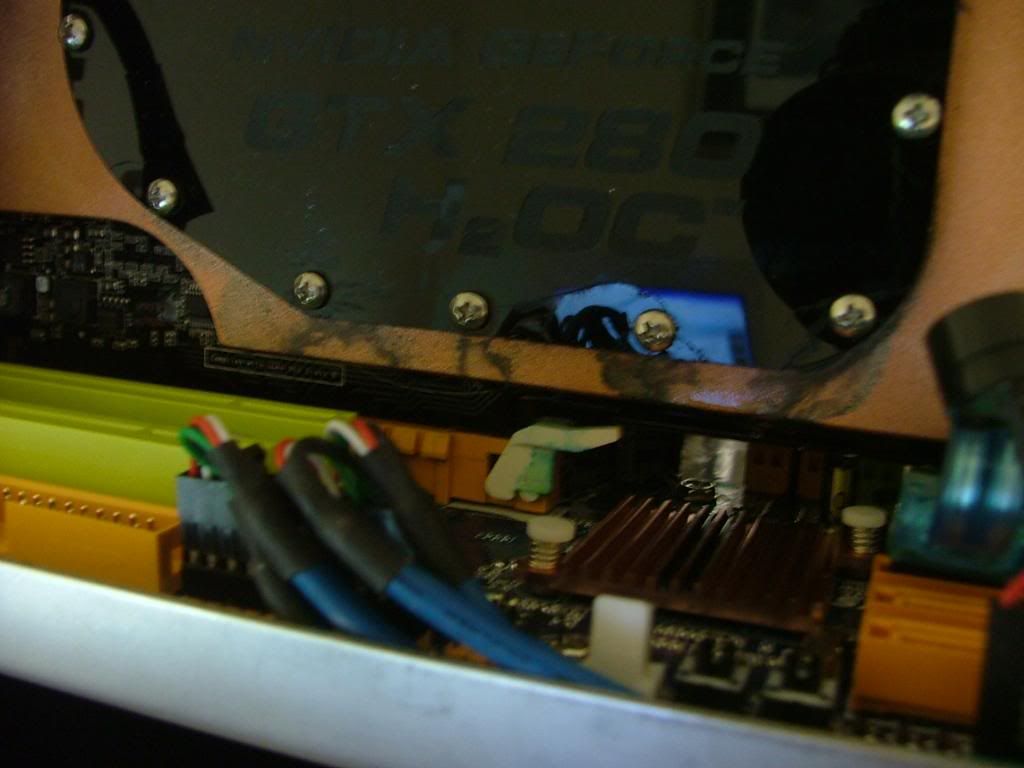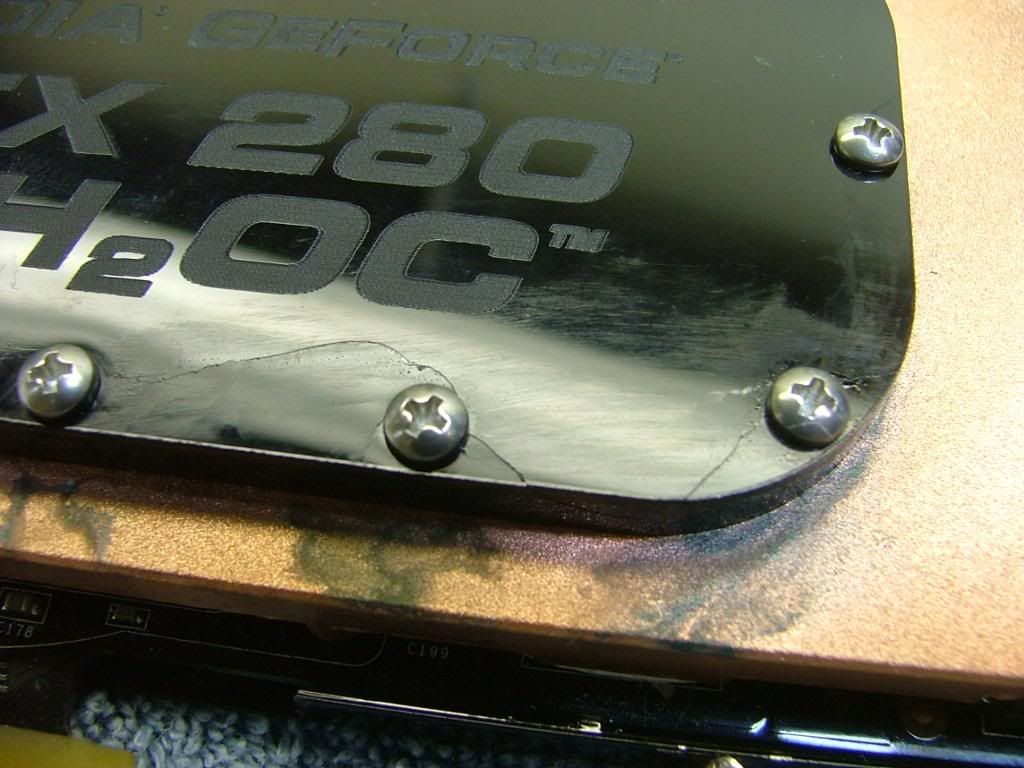 Wondering about one thing though, what do this holes at the top do as it appears coolent was leaking out there also.