Rock Out With Your Oct Out - Icrontic October 2020
Well, here we are. Still. The apocalypse pandemic is still happening and we still have to stay at home to keep our family and friends safe. So let the games and murder begin!
Welcome to Rock Out With Your Oct Out (ROWYOO). We've got some games, an escape heist, some friendly gatherings and in the spirit of ICOK, we're dressing up and doing some drinking. Oh... and did I mention Murder ?
Sunday Afternoon Delights - Every Sunday night at 8pm, grab a drink and hang out on the porch! There will be a suggestion for drinks each week. Join in on the theme or feel free to make your favorite drink or just pop a soda or beer. Porch chat and chill with Icrontians.
Themes:
10/4 - Mixer. Take a couple of things and mix 'em together. Try something new or one of your favorites. Let's talk about how that turned out.
Spooky Movie Nights - Every Wednesday we'll stream a scary or Halloween themed movie. Thank you to those that participated in the survey. The four movies that gained the most votes will be shown on the dates below!
10/7 - Hereditary (2018)
10/14 - The Devil's Candy (2015)
10/21 - Us (2019)
10/28 - Hocus Pocus (1993)
10/31 - Coco (2017) as part of Dia De Los Muertos. Details below.
TF2 - TF2sdays - 8pm. MvM Shenanigans Mondays and Fridays - 8pm. We're going to upgrade the server for the month so TF2sdays will allow more players. Up to 32. We're going to do our darnedest to fill that bad boy every Tuesday night. The upgrade will also allow us to do Mann Vs Machine on our server. There will be events throughout the month allowing no cost MvM fun. We've got some custom maps along with some cheaty fun lined up.
L4D2 - Thursdays - 8pm. Valve is officially releasing a gigantic community made update for Left 4 Dead 2 within a couple weeks. The Last Stand Update. Starting October 1st, we'll get together every Thursday nights to check out the new campaign, see how long we can last in the 20 new survival maps, and we can even do VS survival now.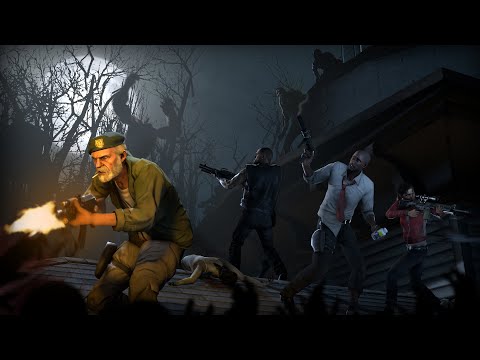 Among Us - Saturday, October 3rd and 17th - 8pm. Get your tasks done and don't die.
Minecraft Werewolf - Saturday, October 10th - 8pm. If you've not played on my custom map yet. You're missing out. Come for the bloodshed, stay for the memes.
Boardgames - Every Sunday - 4-8pm. Online board games with Gamemaster CB. What challenges lay before you? Hang out and see!
Heist Heist Baby! - Saturday, October 10th. We're getting an elite team together to pull of the heist of a lifetime. You in for this virtual escape room experience? (Cost $15 per person) Sign up link and details in reply below.
Drink! - Friday, October 23rd - 8pm. What's better than hanging out on Discord and playing a drinking game with Icrontic? What's that? Yeah, you're right, an in person drinking game with Icrontic would be better. Well, since we can't do that, Discord Drinking Game!
Murder in 1985 - Saturday, October 24th 8-10pm. You are invited to an exclusive industry event. A CEO is throwing a release party for his "new" beverage and wants you, the famous celebrity you are, to be there for the festivities! I should mention, this is in 1985 and you have to dress for the occasion folks! Sign up link and details in reply below.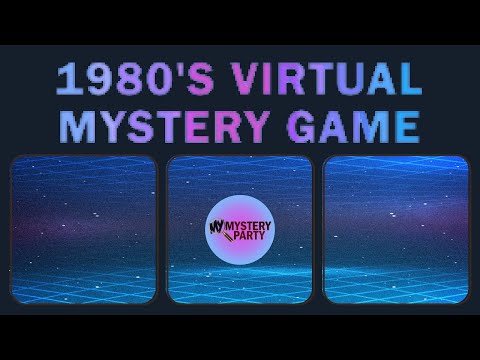 Hangover Brunch - Sunday October 25th - 1pm. By this time, we're all going to be a bit babalaas. Shoot, some of us might still be drunk from the last two nights. Grab some brunchy foods, maybe leave the champagne out of the OJ, maybe not? Let's sit back, relax, nurse our dehydrated bodies and binge The Hangover trilogy.
Bake All The Things! - GnomeQueen and Massalinie are hosting a bake off and pretzel baking event. See details here.
Day of The Dead - Icrontic is celebrating Dia De Los Muertos with an alter stream and viewing of Coco. Details here.
Regularly scheduled weekly events will still be going on including RDR2 Mondays and Grand Prix Fridays. If you are interested in either of these, hit us up on Discord for more information.
All Times Eastern. We'll be nailing down more details and times as October gets closer. Be sure to keep an eye on the Icrontic Calendar for the schedule as it is finalized.
Note: Halloween, October 31st, is on a Saturday this year. While we do not recommend going to parties or trick-or-treating this year, we are not planning gaming events that Saturday to leave open for everyone to spend time with their local families.
Stay safe Icrontic Fam.
Let's have some socially distanced fun y'all!