HD3870 Too Old For XP SP3??
Okay I've redon BHz to sale to a friend for a general web sufer/business apps. It currently has an abit NF-M2 nView/Opty 1210. When I run it from the onboard 6100 everything is fine however when I add the Sapphire HD3870 with the "current" drivers I get this......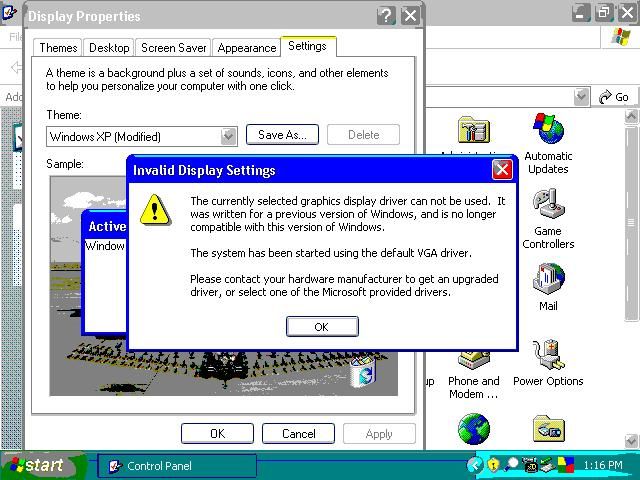 Where it'll only give the smallest screen setting long with only 4 bit color.
WTF??