Keep Talking and Nobody Explodes
primesuspect
Beepin n' Boopin
Detroit, MI
Icrontian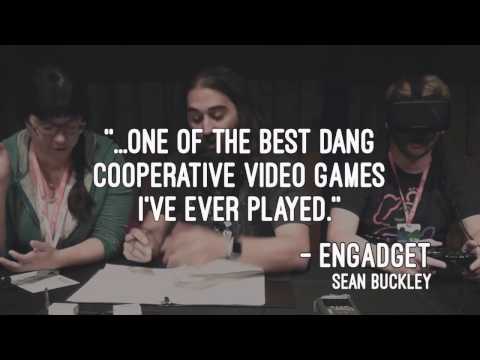 I keep hearing chatter about how hilariously fun this game is, so I bought it (it's on sale today). I'm hoping a few other Icrontians buy it so we can give it a shot some evening.
Basically somebody gets a timebomb and the others have bits of the manual and you have to talk it out and help the person defuse the bomb (or troll them and make them kill themselves).
Any game that reviewers say "It will test the limits of your communications skills (and friendships)" sounds like a game for IC.
http://store.steampowered.com/app/341800/
Apparently only one copy of the game is required. The manual is literally printed. From the site:
Local multiplayer party game – A great way to experience VR with all of your friends at the same time!
Only one copy of the game needed! If you can talk to the bomb defuser, you can be their expert! Try using your favorite voice chat service and playing remotely.

The bomb defusal manual is freely available at http://www.bombmanual.com and can be printed or viewed on a tablet or any other web-enabled device.