Any fountain pen nerds on Icrontic?
Anyone else think fountain pens are kinda cool? It kinda hits the same buttons in terms of appeal as mechanical watches does for me. They're all over the spectrum in terms of price and features, from $3 Chinese specials to stupid expensive one-offs made by artisans in tiny shops. And then you tack on the plethora of inks and nibs so you can get the perfect color and line weights...
I just ordered a Pilot Metropolitan and can't wait to try it. Another entry-level pen I considered was the Lamy AL-star. Both have solid reviews for being affordable and reliable.
The Pilot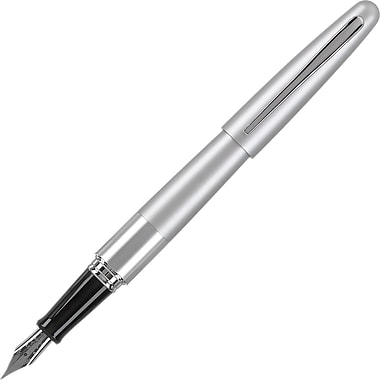 The Lamy

My current grail, the Kaweco Brass Sport