Desert Bus For Hope 12 - SAMPLE TEXT
BRUH WE OUT HERE.
I may have a sinus infection and a slight fever but DANGIT THIS BUS ISN'T GOING TO WATCH ITSELF. Tomorrow, Friday the 9th of November, Dessert Bust for Nope 12 kicks off at the bright and early time of 10AM PT. Y'all are sick and tired of me posting about this for nearly a decade BUT I DON'T CARE, IT'S FOR THE CHILDREN. Also, I feel compelled to say that I PROMISE THIS I AM NOT A SHILL THIS YEAR.
If you live under a rock or something, this is Desert Bus: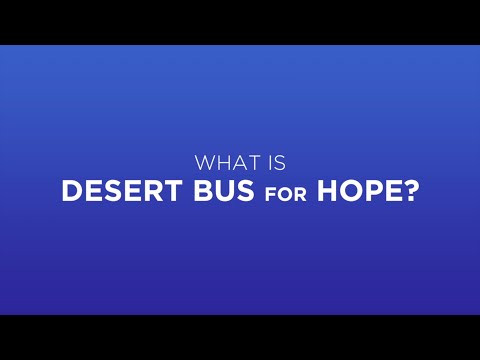 The rules are simple. Buy booze. Watch stream. Talk smack in chat. Maybe win a thing? Make the crew do silly things. Raise money for Child's Play. Dix sucks.
You follow those rules, and you'll be blunk out by morning with an empty wallet. Can't beat that kind of experience.
So pop a bottle, jump on Twitch, (or if you a real boi, use http://www.whaledong.com/ for best practice viewing experience) and get ready to make this fishbowl full of poor souls tell the camera that UPSLynx is Small Time. It's all for the kids.
Want to win a thing? Check out the list here: https://desertbus.org/prizes/live
Want to donate just because? Do the deed here: https://desertbus.org/donate
Want to make @Canti happy? Challenge the bus to dance to Spice Girls.
Want to read old AF threads?
Previous threads:
Desert Bus 3
Desert Bus 4
Desert Bus 5
Desert Bus 6
Desert Bus 8
Desert Bus 9
Desert Bus 10
Desert Bus 11
Hopefully I have a voice back tomorrow because tonight I sound like ass. Dying ass. Congested dying ass. Let's keep the tradition going: