Source Filmmaker
UPSLynx
:KAPPA:
Redwood City, CA
Icrontian
Guys, this is HUGE.
Hidden beneath the massive Meet the Pyro update, this video slipped out introducing what Valve are calling Source Filmmaker. This tool was developed and used for not only all of the "Meet The" videos, but as well as every other cutscene that Valve has created for their various games, in addition to in-game sequences.
Just watch this: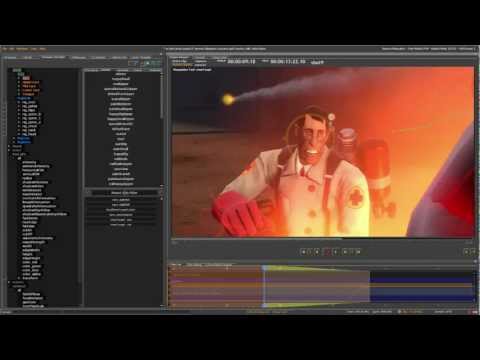 This is a massive paradigm shift. Filmmakers in Hollywood have been trying for YEARS to have a proper real-time animation and graphics pipeline, and it hasn't been until recently that they sort of accomplished this. Valve's been doing this since 2007 like it was no big deal.
The included animation tools are fantastic. Outside of a professional program, they're some of the best I've seen. And the fact that everything can be done and captured in a multiplayer game environment, and THEN tweaked, makes this an end-all be-all solution for machinima.
Asset creation is one of the most difficult barriers for entry when it comes to animation. But think of what Source Filmmaker means to potential artists when it's directly tied to Steam Workshop. There are thousands and thousands of assets to use, with more being created by the day in an endlessly evolving world of resource tied around a central architecture. Valve is changing gaming as we know it with TF2. They've created a massive ecosystem that continuously changes and ties back into itself. The sheer implications of all that they've done is mind boggling.
Five years after TF2's release, and the real fun is just getting started. I can't even wrap my mind around it.
http://www.sourcefilmmaker.com/