Come ride the train with me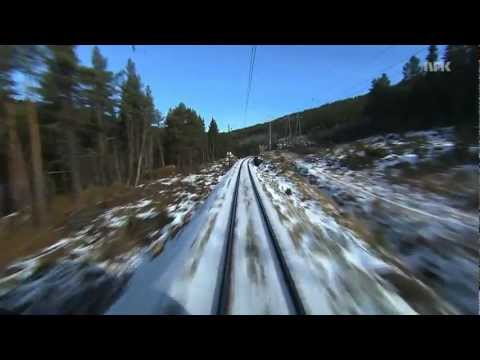 The Norwegians strapped a 720p HD camera to the front of one of their trains. Then they recorded a four-hour train ride from Bergen to Oslo. Then the government-owned NRK channel broadcast the entire trip on TV. Apparently people went nuts for it.
I'm 1:45:00 in, and it's super soothing. Especially good if you have multiple monitors to drop it into.