Desert Bus for Hope TEN. SMOOK BUS ERRY DAY
Welp, here we go again.
You know the drill by now, so say it with me. DESERT BUS IS BACK, BAYBEEEEE. Kicking off Saturday, November 12 at 10AM PDT, the bus gets rolling for it's tenth tenure in the endless expansion of sand and arid skies. Donate. Challenge. Beg. Talk trash about Dix. Complain about Liz. Do it all in the coming week while we watch Loading Ready Run torture themselves in a 24/7 livestream while playing the worst game ever made.
Join us in mumble, grab a beverage or six, and have some laughs (and maybe even a chat ban!). Dis gun b gud.
Still don't know how to Desert Bus cuz you a scrub? Graham got u fam.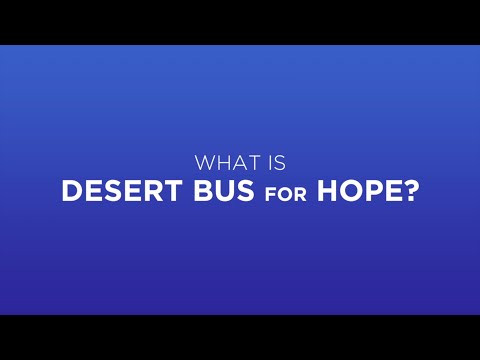 You can donate now, or you can wait until they're live to challenge them to do stupid things. Or, if you can really wait on your dosh, you might be able to win a super sweet live auction. . Pick a challenge, pick a waifu, pick a reason to get banned. It's time to bus.
Watch on twitch.tv, or if you're truly pro, watch on @UPSKingpin custom dashboard: http://sclisi.com/db/
So grab your wallet and prepare your butt. Desert Bus is goin' in raw.
Previous threads:
Desert Bus 3
Desert Bus 4
Desert Bus 5
Desert Bus 6
Desert Bus 8
Desert Bus 9
I'm not dlunk. You're dlunk.